Cool off with Summer Recreation at Lake Grapevine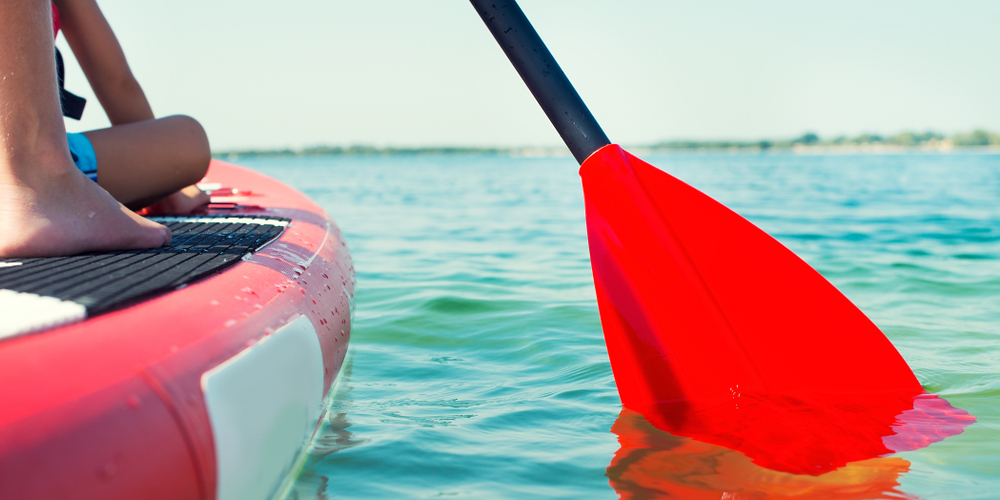 Just 10 miles outside of the City of Grapevine, Texas, is an 8,000-acre lake that is home to some of the most enjoyable outdoor activities. Lake Grapevine is a recreational mecca surrounded by miles of walking, hiking and biking trails, boat ramps, campgrounds, parks and more. There is truly something for everyone to enjoy.
History
The U.S. Army Corp of Engineers began plans for Lake Grapevine in 1948 when the federal government purchased over 12,000 acres of land. The project was completed in 1952. Originally built to serve as both flood control and as a water source for the cities of Dallas and Fort Worth, the area quickly became a popular tourist destination.
It's a Mystery: Lurking Machinery
Part of the land purchased by the federal government was owned by the Jenks Jones family, who operated a gravel mining company. Some equipment was left onsite and when the lake filled from heavy rainfall, the equipment was submerged. Though lake officials aren't concerned that the machines pose a threat to any watercraft, there is a hazard buoy that marks the area. The machinery is a breeding ground and habitat for fish, like catfish and bass.
Watersports
If you're looking for some fun on the water, look no further than Lake Grapevine. You'll find plenty of spots along its 60 miles of shoreline to enjoy your choice of watersport(s). Meadowmere Park offers sloping sandy beaches to take a swim or drop in a kayak. Bring your boat to a boat slip at one of the Lake's three marinas for a beautiful day of fishing, water skiing, or cruising. Let someone else be the captain and charter a boat through one of the many local businesses around the lake. Or, you can even head to WhoaZone to play on the enormous floating playground.
Fishing
Take advantage of the many dropoffs, underwater boulders, and rocky shorelines with a day of fishing. Whether you're casting from a boat, a dock, or a bank, Lake Grapevine is home to a number of fish species, including largemouth bass, spotted bass, white bass, white crappie, channel catfish, and alligator gar. Murrell Park boasts some of the best bank fishing and offers fishing trails, so you can find the perfect spot away from the bustle of the park.
Camping
Feel like staying for a while? Set up camp and enjoy the great outdoors with primitive camping, prepared campsites, travel trailer/RV camping, or a cabin stay. The Vineyards Campground and Cabins offers discounts for Grapevine residents, has upgraded many of its facilities, and offers other amenities like free Wi-Fi, laundry facilities, and cable TV for cabins and RV sites.
Trails
With over 30 miles of natural surface trails, there is plenty of space for hiking, biking, and even horseback riding. The Grapevine Trails Map offers an interactive way to explore the types of trails available on the south side of the lake. If you're looking for trails on the north end of the lake, look no further than the North Shore Trail. This trail runs 9.5 miles from Rockledge Park to Twin Coves Park and offers beautiful views of Lake Grapevine.
Get Out There!
July celebrates Park and Recreation Month. This year's theme is "Where Community Grows," celebrating the vital role of parks and recreational activities in bringing people together. From protecting open spaces and natural resources to helping fight obesity and providing activities and resources for all people, this month encourages everyone to see the value parks and recreation bring to communities.
There are so many more activities and ways to enjoy Lake Grapevine. It is an integral part of the city and one of the largest draws for tourism in the state. We hope you'll find your way to Lake Grapevine soon.