Grapevine's Winning Bet on an Unexpected Sector
Grapevine Mills recently celebrated 25 years in operation, but it's also celebrating a decade of rebirth. The shopping center at the heart of Grapevine, Texas launched a years-long reinvigoration in the early 2010s. Since then, aesthetic changes and new tenants have revamped the property into a dynamic retail and entertainment space. Now, this 1.8-million-square-foot regional shopping center is among the best in the nation, drawing more visits than 99% of its American peers.
Not bad for a venue that almost didn't exist.
It's no secret that leaders here in the City of Grapevine had a strategic vision for attracting visitors. Top-notch accessibility – provided by roads, rails, and one of the most active airports in the United States – made Grapevine an organically powerful destination. A retail shopping and experiential entertainment hub was a logical next step. Grapevine Mills filled that void when it opened in 1997, but a series of flawed tenants and dated aesthetics threatened the property as recession loomed in the late 2000s. Which is why, starting in 2012, the City helped to fund a multi-million-dollar renovation.
The Mills Corporation
Grapevine Mills takes its name from the Mills Corporation, the conglomerate behind the initial purchase and construction of the property. That entity sold the center – along with 43 others – to Simon Property Group at the height of the Great Recession in 2008. Simon were no strangers to the Mills, of course; they had been partners in the original project before cashing out. In fact, current Geneal Manager Joe Szymaszek was employed by both entities. In his opinion, the ownership change was the first step toward transformation.
"Back in the day, it was kind of 'is it an outlet? Is it not an outlet?' [Under Simon], that kind of crystalized," Szymaszek said of the strategic vision at Grapevine Mills. "They just really added to the national reach of tenants that we can attract. They're a very dynamic Fortune 100 company. It was a good marriage, and Mills had kind of run its course as far as where they were taking their concepts."
Both companies wanted to bring a hybrid approach to the property by combining family-friendly entertainment with retail offerings for all budgets. But the Mills Corporation faced a series of hurdles that Simon did not: a rapidly aging aesthetic, a smaller rolodex, and a limited reach.
"When I arrived here ten years ago, I'll be the first to tell you, we did some leases to pay the bills. That's what you do when you have a property of this size. We're a 1.8-million square foot center; we have 551,000 square feet of small shop space," said Szymaszek. "To put that in perspective: your typical regional mall has, probably, about 200,000 square feet of small shop space. We have over two and a half times that. So you do deals to pay your bills and pay your mortgage; we went through that phase in 2010-2012. But over the last several years, we have added just a tremendous amount of names that our customers want and are responding to."
Aesthetics and Shopper Experience
The City doesn't have a wealth of tools to effect leasing agreements within its geopolitical boundaries. But Chapters 311 and 380 of the Texas State Tax Code do allow for the creation of Tax Increment Financing (TIF) plans and associated grant funding. Together, those tools allow cities like ours to make more efficient use of property tax funds by sequestering them for strategic redistribution. In the case of Grapevine Mills, leaders in the community leveraged existing agreements to empower Simon's efforts to renovate the mall. Using a combination of 380 Agreements and TIF funds, Grapevine helped to fund a complete transformation of the Mills.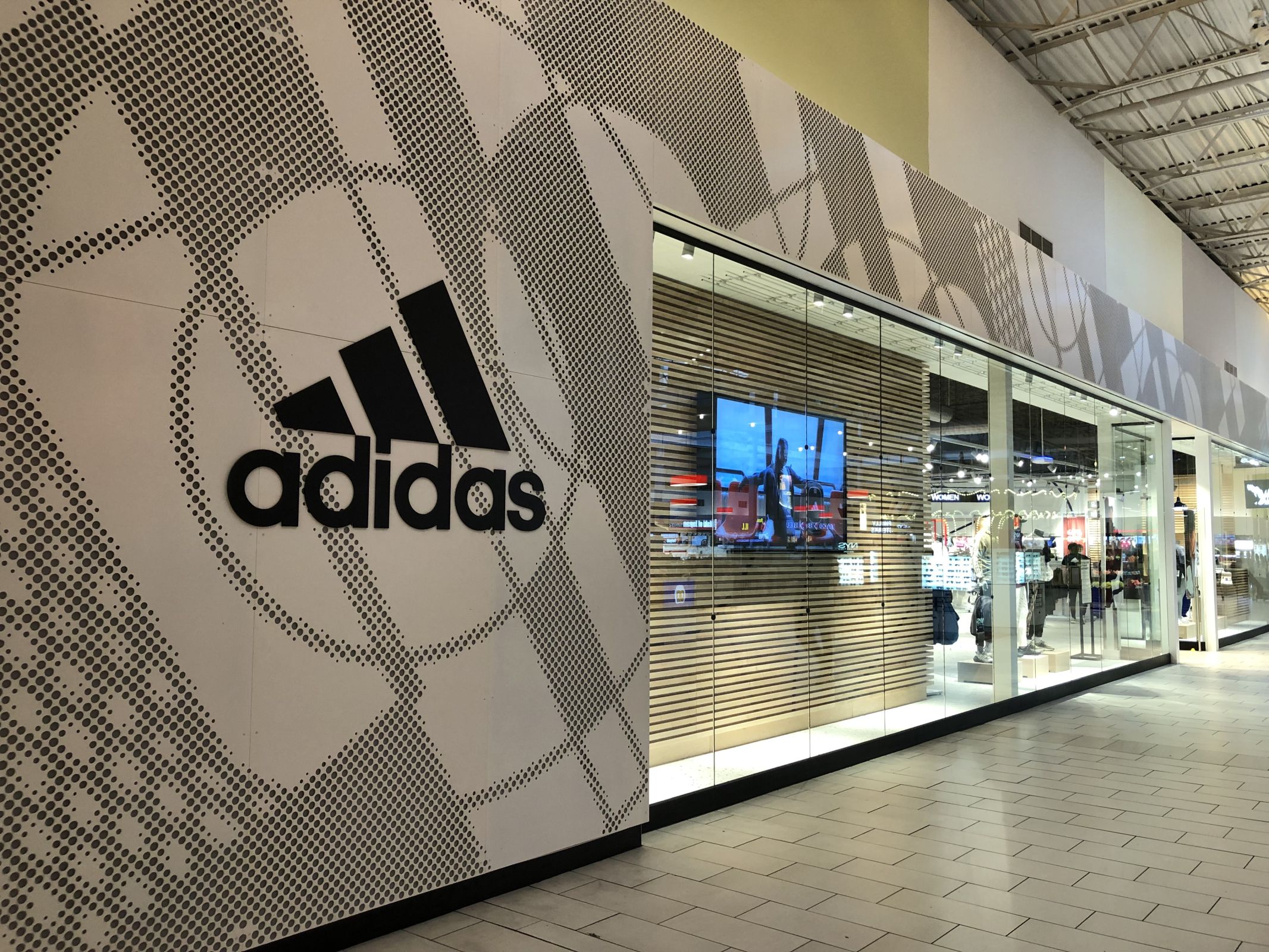 "I think the biggest detail that people overlook is, really, the importance of the aesthetics," said John Adkins, a current employee of the Grapevine Chamber of Commerce who oversaw Guest Services at Grapevine Mills during the renovation. "Having that lighting; taking storefronts from an 8-foot storefront to a 10-foot storefront to make it seem larger and so you get more visibility into the stores. If you've walked the Mall on the weekends, it can be a little packed. Taking up those visuals that much more helps you window shop and figure out where you want to go next. The City and Simon Property Group saw the value in that, of the aesthetic appeal, and what that does to a shopper's mentality."
Shoppers who visited the center in the early 2010s would hardly recognize the storefronts out there today, in part because of the aggressive alterations made by overnight crews and in part because Szymaszek and his team have brought a totally new set of users onboard.
"Virtually every tenant storefront was remodeled and redone. Now, we have more a classic, timeless environment that doesn't date itself," he said. "We're in the business of tenant retention, not tenant turnover... When they're successful, the mall is successful. I've been at, probably, six different municipalities, and I can say unequivocally that Grapevine is the one municipality that really 'Gets It.' They know that, to keep the Mall thriving and relevant, they have to partner with it. And they can recognize what these things mean not only for the center, but to the local businesses and hotels."
Finding 10/10 Tenants
Some of the most impressive concepts at Grapevine Mills are relative newcomers. Families come a long way to enjoy all kinds of on-site entertainment, from LEGOland Discovery Center and Sealife Aquarium to the nation's first Peppa Pig World of Play and the upcoming Meow Wolf. Youth sports teams compete in tournaments at Fieldhouse USA, and people of all ages can find something to do within Round 1 or specialized tenants like The Escape Game. But those recent innovations aren't the only reason the center boasts a 250-mile+ Trade Area.
"Our core business is true retail," said Trudy Cresswell, Director of Marketing and Business Development at Grapevine Mills. "We have some fantastic retail; everything from Neiman-Marcus Last Call to Michael Kors to a Nike Clearance Store that is an attraction in and of itself. But we have blended those with an ever-evolving and robust array of entertainment that really speaks to the family experience... it really is a multi-generational, multi-touchpoint when you come into the center."
Their bet, and the City's by extension, seems to be paying off. In 2022 alone, Grapevine Mills generated a Placer.ai-estimated 11.6 million visits. By volume, one in five visitors to Grapevine makes a stop at the Mills. And they're coming from all over the country, as evidenced by the heatmap on the right. That's a huge win for a City built around visitation and entertainment.
By strategically acquiring destination entertainment concepts and consumer brands with broad reach, the team at Grapevine Mills has built a powerhouse attraction. The center does steady business on weekdays, buoyed by huge weekend crowds and special event attendance that make it one of Simon Property Group's top performers. That reputation helps decision-makers at the top of the ownership structure bet confidently on new vendors, which in turn draw even more foot traffic into the mall.
In a City like ours, that's the ideal Return on Investment.
FOR MORE ON GRAPEVINE'S UNIQUE ECONOMY AND INNOVATIVE APPROACH TO COMMUNITY BUILDING, CHECK OUT THE GROWING GRAPEVINE PODCAST OR REGISTER TO RECEIVE OUR MONTHLY ENEWSLETTER.