What *IS* Meow Wolf? Inside Grapevine's Newest Destination Attraction
Ever since the public announcement of their new project last year, Meow Wolf has been at the center of conversations all over Grapevine. Often, those conversations start with a simple question:
What is Meow Wolf?
And, to be honest, that's a great place to start. Even the staff at Meow Wolf doesn't have a pat response. While it's fairly easy to give a broad picture of the company – a certified Benefit Corporation devoted to narrative-driven, interactive art exhibits that invite visitors to explore together – the actual guest experience varies so wildly that no two people summarize the final product the same way. Most everyone agrees that it's impressive in scale, family-friendly, and a potent multisensory experience. But, as an arts project, every Meow Wolf installation comes with a subjective set of variables.
Rather than try to explain every one of them, we thought it would be best to take you inside the House of Eternal Return, a sister project to the upcoming Meow Wolf Grapevine, to let you unpack the experience yourself. Thankfully, some of the creative minds behind the very first permanent installation have volunteered to be our guides.
Bowling for Scraps
The Meow Wolf story is incredible, but it's been told better and in more depth than we can afford here. If you want to know all the intimate details, it's probably easiest to start with the company's own documentary, which details everything from the early days of pop-up exhibitions to the purchase of an old bowling alley with an assist from George R.R. Martin, the author behind Game of Thrones. For now, all you need to know is that Meow Wolf launched just like any other startup: scrappy and chaotic.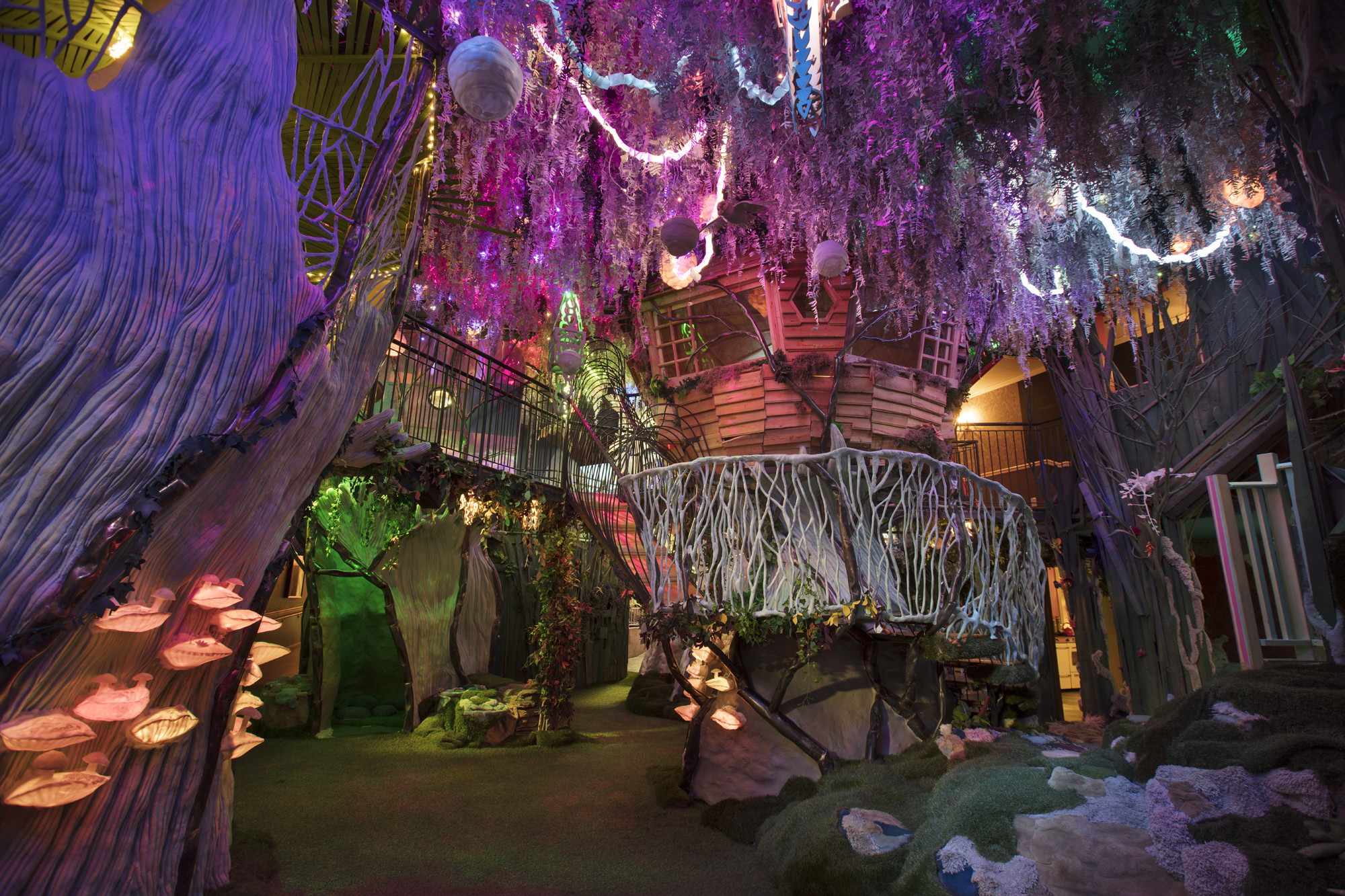 Portions of the exhibit are built from reclaimed wood, and most of it was painted with donated supplies. As the first of five planned locations for Meow Wolf, the House of Eternal Return in Santa Fe represents a watershed for destination entertainment: a combination of original art linked by an ever-evolving story and designed to fuel creativity through experiential entertainment. And the lessons learned there still form the foundation for everything Meow Wolf does today.
"Because we built this one in such a scrappy fashion – we had no money, whatsoever – you can really see the hand of the artist in this building," said Chadney Everett, the company's Senior Creative Director and one of the artists who built the original House. "That's something that's really important to us and the way that we build, because that's a thing that connects the artist to the viewer: when you can see that a human being made this thing. That it's not too slick. That's a quality we try to maintain in all of our exhibits."
Staff have been tight-lipped about the narrative and theme for Meow Wolf Grapevine, but they granted that it centers on family, just as the Santa Fe exhibit did. And it will approach visitor experience in much the same way that every new installation attempts to: beginning with the familiar and expanding into the fantastic.
Navigating the Multiverse
We now know that the Grapevine installation will be called "The Real Unreal," and it's slated to open on July 14 of 2023. Each permanent Meow Wolf installation tells its own story, but every exhibit is linked to the others by theme, narrative, and the occasional Easter Egg. There's a semi-canonical multiverse at play across the company's portfolio, and it's been vaguely hinted that the paranormal event at the heart of the House of Eternal Return is a starting point. Every site has the same basic structure: a seemingly everyday location (such as a house, train station, superstore, or mall) that expands and morphs into a series of "portals," allowing visitors to immersive themselves within and interact with multimedia art. You can expect a similar layout at Grapevine Mills, along with redesigns of familiar installations like the Babayaga Treehouse, but you won't need to be familiar with any specific Meow Wolf lore to enjoy the Grapevine edition.
"We try to create for every type of interest and every type of person, because we are comprised of every type of person and every type of interest," Everett said. "So we have a lot of layers here. That makes it impossible – even for an exhibit as small as the Santa Fe one, which is the smallest we have – for someone to experience it all in one visit. There's no way. I mean I worked here, building it, for eighteen months. And I remember, three months before we opened, I discovered a room I hadn't seen."
Meow Wolf spaces are constantly evolving, too. Installations are redesigned, moved, or replaced semi-regularly, with more popular rooms tending to stick around longer. But that doesn't mean you'll feel overwhelmed upon entering. The Design team works hard to create "Anchor Spaces," large installations designed to house smaller exhibits while serving as a sort of landmark to help keep you oriented. You'll never find a map inside Meow Wolf because it's meant to be explored rather than toured, but the team likes to include relaxing spaces alongside the bombastic chaos of their more audacious work so that guests have a place to unwind. In short: as long as you keep track of recognizable waypoints and give yourself ample time to process your experience, no trip to Meow Wolf should leave you feeling adrift in a sea of psychedelic design.
"I like to compare it to symphonic movements. You'll start with big, bombastic pieces that go to quiet pieces, and those kind of ping-pong with each other," Everett said. "It's pretty common throughout most Classical music because it allows people to go through these big, emotional moments and then to have these quieter moments to take in what they've just experienced. It's something that we're getting better at with our exhibits."
Making Friends (and an Impact) IRL
In just about every Community Meeting, Senior Director of Operations Development Brian Loo has stressed that Meow Wolf is "an art project that funds a mission and a mission that fuels an art project." As a certified B Corp, the company has to maintain social and environmental impact initiatives that create more vibrant communities. Their efforts vary from community to community because they like to get involved at the local level, but the most obvious benefit they provide is an organic boost to the arts community.
"Meow Wolf does give artists a lot of room to explore. I kind of wish we gave a little bit more time for those explorations to happen, but nobody's perfect," said Sara Bradley, one of several Creative Directors on staff and a direct lead here in Grapevine. "As a Creative Director, that's something that I'm always looking to give artists room to do. Bring that weird idea. What have you thinking about, but you haven't had a chance to actually spend time developing? Let's try to make a space for that.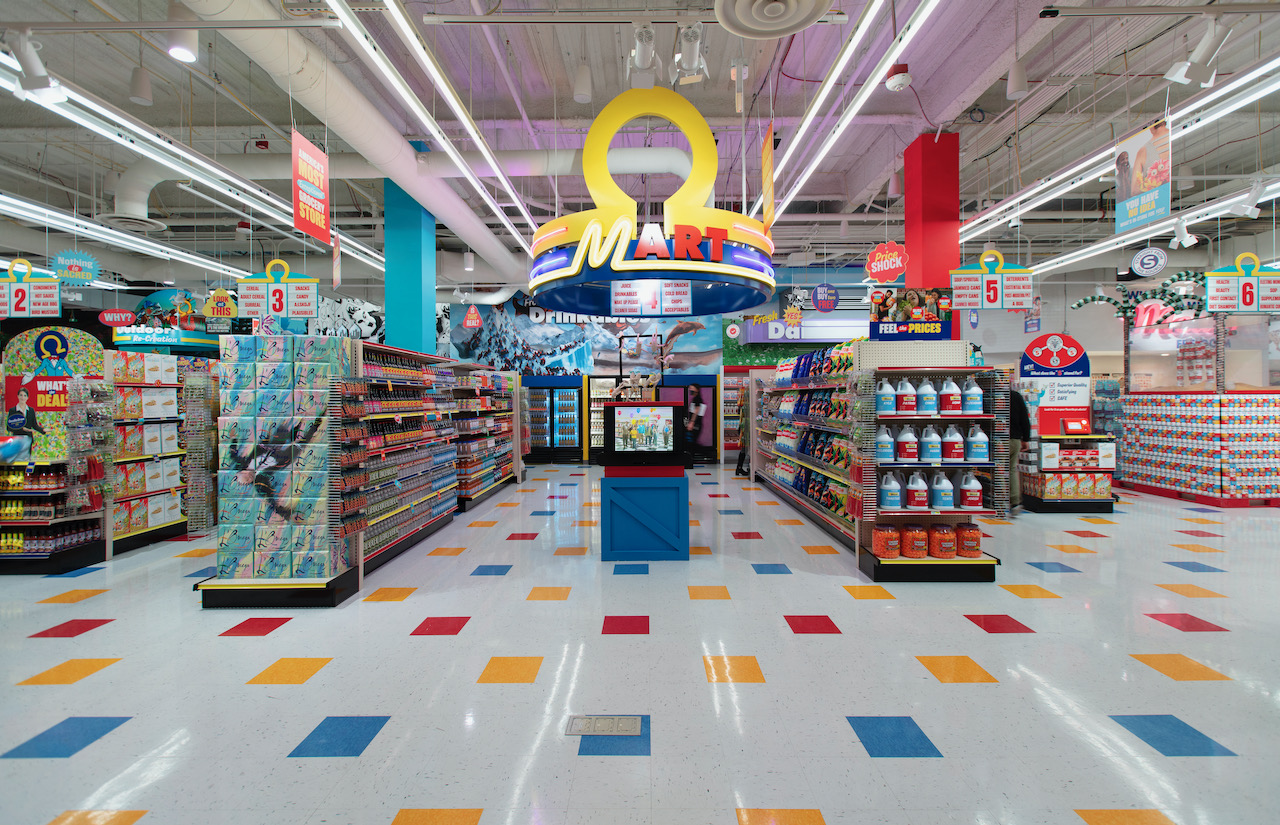 "It's really lovely to know that we are giving artists and these ideas and the work itself a place to live, a place to be enjoyed, and a place to be really interacted with by people. There's a big difference between being an artist who makes work and shows work, and then being an artist whose work is their sole source of income and their career. Sometimes, artists spend a lot of time making work that doesn't get shown at all. So I do love that this provides a venue for that; for people to explore their creativity and see some income from it, too."
Local artists who want to contribute to the Grapevine exhibit can submit an application online. It may be some time before our neighborhood wormhole needs a refresh, but the chance to collaborate or take on a job with pay and benefits well above the market average is never out of reach now that our portal is opening. And that's one of the most important, undervalued benefits of an attraction expected to draw 600,000-1,000,000 visitors to Grapevine upon opening: it's going to drive job growth and creative innovation for years to come.
For an even more detailed look inside the House of Eternal Return, check out 'Growing Grapevine' Season 2, Episode 5 – Enter the Meowltiverse. We recorded a special episode inside the exhibit that started it all so that you'd be better prepared for the Chaos of our grand opening in June 2023. And, of course, you can always reach out to Economic Development staff to chat about grabbing your own corner of Grapevine.