Meet the Dynamic Owner and Chef Behind Oishii Sushi, Your Next Favorite Pan-Asian Restaurant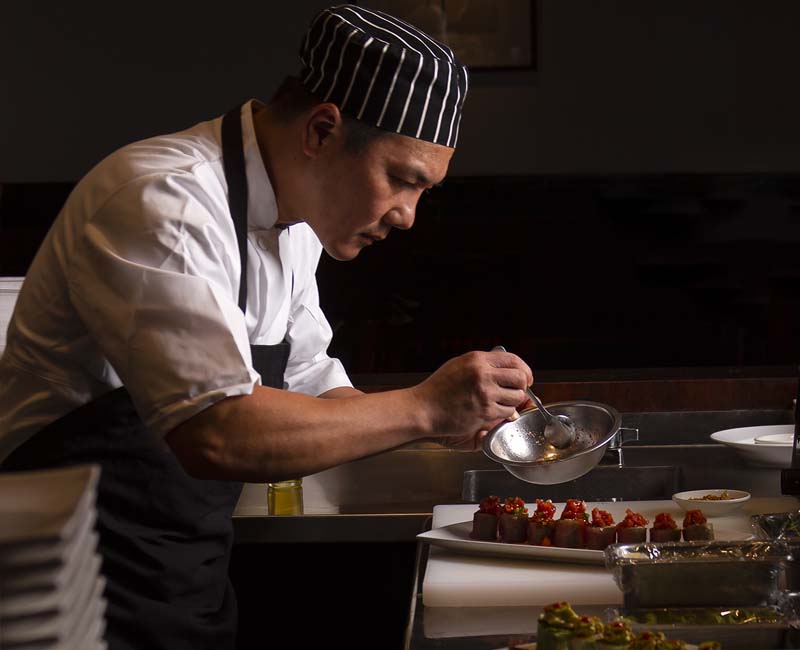 The last few years have been tough for businesses of all shapes and sizes. Even here in Grapevine, where destination dining and entertainment thrive, the pandemic took a toll. But, as is often the case, a small batch of closures spurred the arrival of new and exciting concepts; none more exemplary than Oishii Sushi & Pan-Asian Cuisine. If restaurants were supposed to be struggling over the last few years, nobody told Chef Thanh Nguyen.
The first Oishii opened on Wycliff Avenue over two decades ago. It was a labor of love, crafted by hand in every sense: Nguyen was responsible for everything from the preparation of food to the tile on the floors. His first expansion came in January 2020, just before coronavirus shuttered the world. When others were struggling, Nguyen was chasing an unlikely dream; expanding to new locations in Dallas and Plano while plotting the Vietnamese street food spin-off LaVui, named after his mother, Vui.
He'll also be serving up something special in Grapevine later this year.
Greatness Starts At Home
Thanh Nguyen has a well-earned reputation here in DFW. He tends to bounce from store to store, not only ensuring that the food and property is in tip top shape but also working with contractors on improvements from landscaping to aesthetics. On occasion, he can even be found personally hanging shelves or painting walls. Customers pay special attention to his whereabouts because they want to catch up with him. That's part of the design at Oishii, a unique benefit of his friendly and community-oriented approach to the holistic dining experience.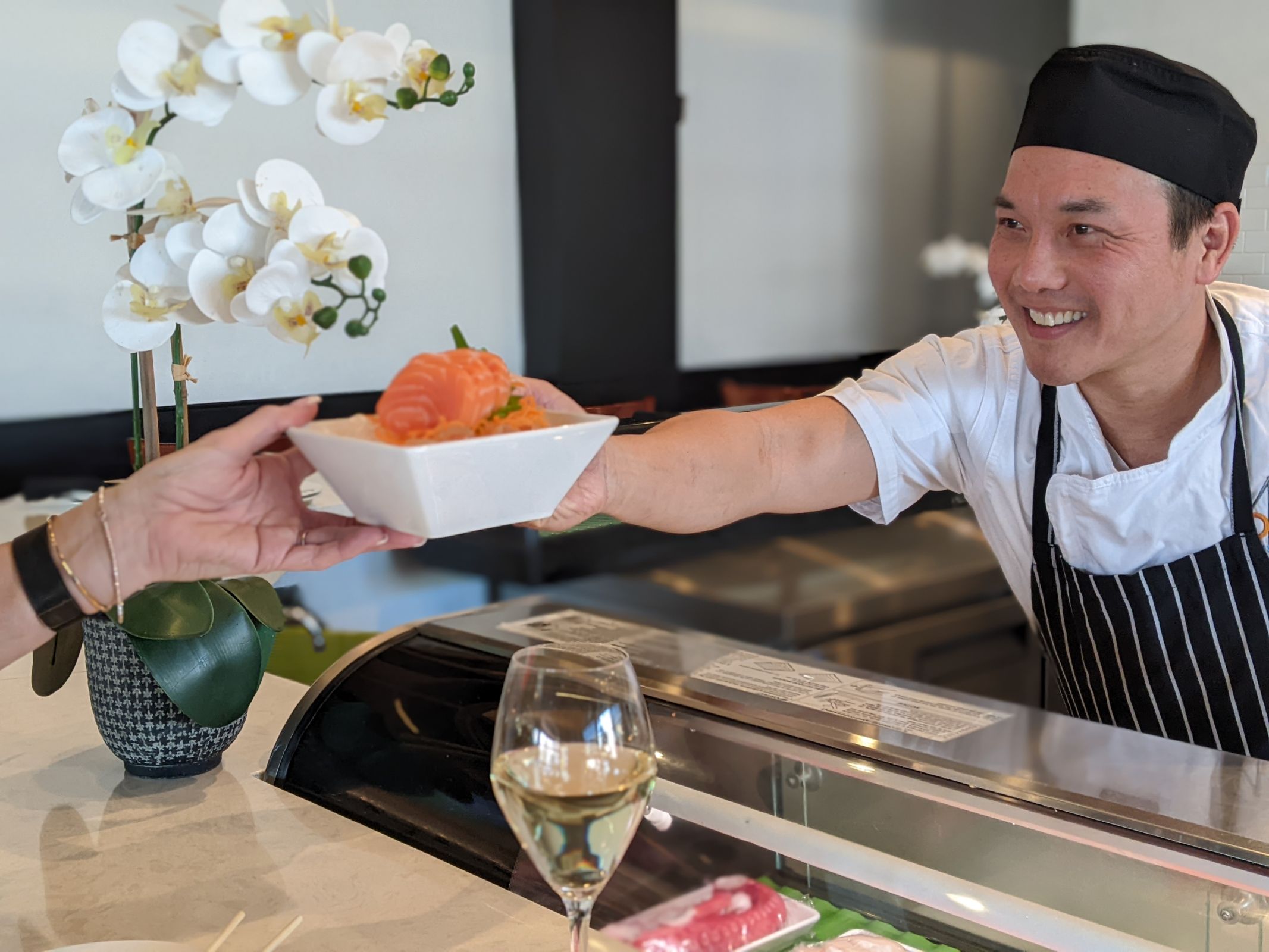 "The Vietnamese culture is deeply rooted in the tradition of food and the ceremonial gathering of family and friends," Nguyen said. "There is a profound significance in coming together and partaking in a meal with your loved ones. Personally, my passion for food stems from cherished memories spent with my mother in the kitchen, where she would prepare delicious meals for our family."
"Her culinary creations possess a unique touch, magically highlighting the flavors of every ingredient. She instilled in me the belief that every endeavor, no matter how big or small, should be approached with attention to detail, respect for each component, and an understanding of its purpose."

But just because the journey started at home doesn't mean the road was short or easy. Long before he was opening restaurants – even before he decided to specialize in sushi – Nguyen found himself at a crossroads. His passion was food, but his day job was corporate technical support.
"While I obtained a degree in Computer Science, I knew deep down that the technology field was not where my long-term passion lay. When my family and I immigrated to the United States, we lived near a sushi restaurant, Nakamoto in Plano. I found myself drawn to the establishment, frequenting it often and becoming captivated by the mesmerizing sight of the sushi chefs in action. The artistry, the ceremonial process of sushi preparation, and the technical skill involved fascinated me," Nguyen said. "I realized that if I were to pursue my dream of opening a restaurant, it would be sushi-centric, but with a fusion of the best of other cuisines."
Chef's Specialty Rolls: Innovation as Hospitality
It takes only a cursory glance at the Oishii menu to get a sense of Nguyen's culinary daring. Avid sushi enthusiasts will find all their favorites, of course, but there are also special offerings for the adventurous palate and the sushi-averse, too. It's a spread worthy of the great state and broad demographics of Texas, offering Vietnamese and other Pan-Asian foods alongside sushi that features a nod to other cuisines: one option even pays homage to Mexican food by including pico de gallo atop the roll. Nguyen combines traditional ingredients like tuna and ponzu with off-the-wall pairings like watermelon, goat cheese, and apple. All in pursuit of that magical collision of complementary flavors that started in his mother's kitchen.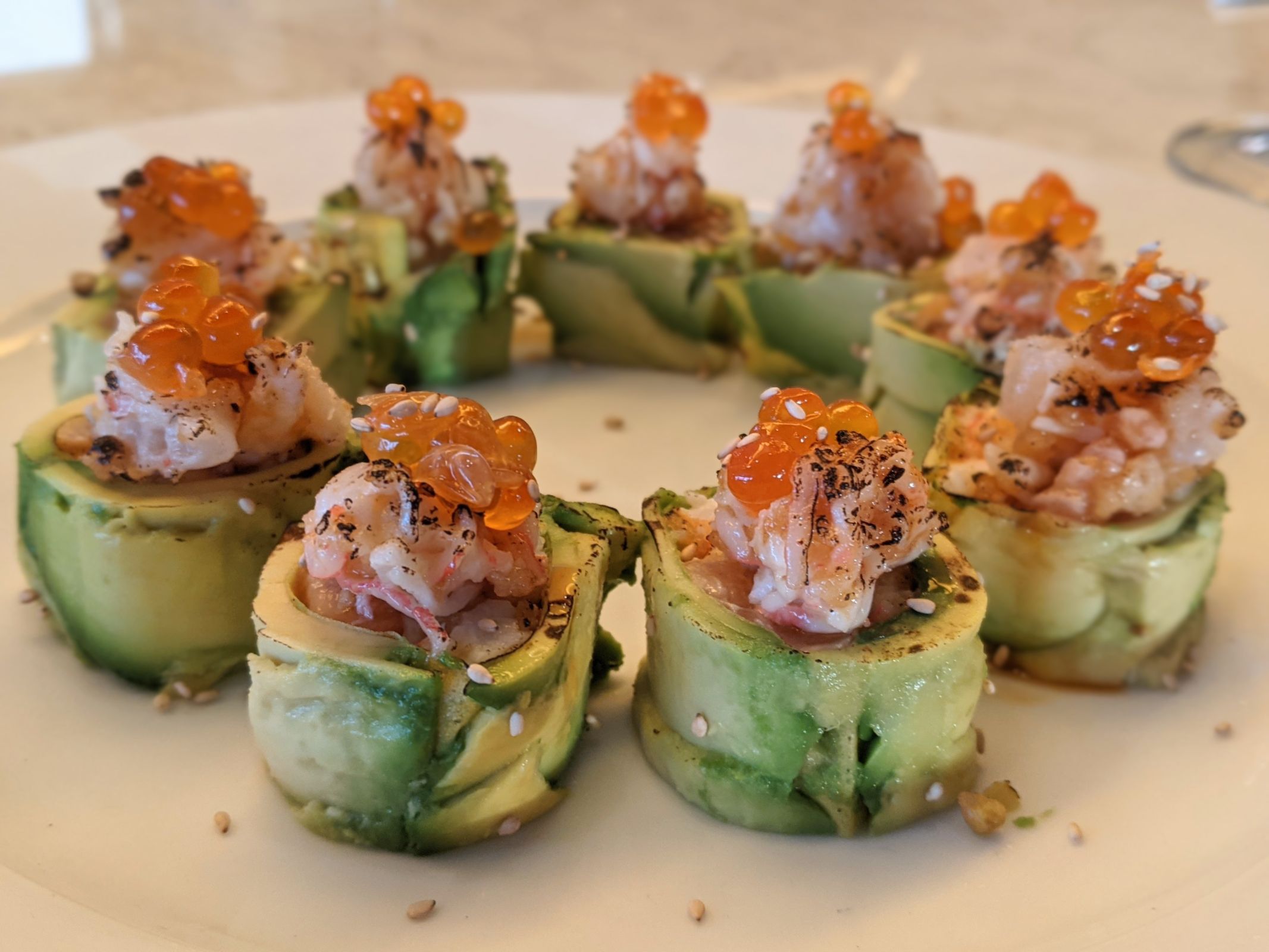 "During my travels, I make it a point to eat sushi wherever I go. However, I have noticed a common trend among sushi chefs—they often don't engage with the guests. While food quality is undoubtedly crucial, I strongly believe that exceptional service is equally important. That's why I am committed to ensuring that my staff not only delivers outstanding food but also interacts and connects with our guests, making their dining experience truly unique and memorable," Nguyen said.

"Cooking is a form of art to me, much like music. As with any art form, it is essential to have a well-rounded perspective. I greatly appreciate the artistry of other chefs and find immense joy in engaging with them, learning more about the craft. Cooking, like music, thrives on experimentation and interpretation. It serves as a springboard for my creativity, igniting my imagination and inspiring me with the beauty of food."

That fusion of kindness and imagination fuels Oishii's dedicated fanbase. In a way, those bold and innovative recipes are their own form of hospitality. An invitation to collaborate.
Guest Feedback and the Journey to Grapevine
Nguyen and his staff make a point to interact with everyone, seeking feedback on dishes and ingredients as they build community. He's even expanded the menu to accommodate special diets, incorporating rice-less rolls and meatless entrees. A cycle of discovery, testing limits, and pushing boundaries precedes every signature sushi roll.
"When someone walks into our restaurant, especially if they are new to sushi or even Asian cuisine, our staff goes the extra mile to guide them through the menu offerings. We encourage them to step outside their comfort zone and 'try something new,' just as my mother instilled in me. It's a chance to expand their palate and discover exciting flavors," Nguyen said.
"My intention is to challenge their palates, pushing the boundaries of flavors and textures. I believe that the best guidance comes from those who experience the dishes firsthand. It is through this collaborative process that I am able to bring to life the unique qualities of each ingredient, celebrating their
In fact, it was consumer feedback that helped to bring Oishii to Grapevine. As a feeder market, the suburbs have long supplied dedicated patrons willing to make long drives to Dallas or Plano. Moving to Grapevine meant getting closer to those fans... and gaining access to a broader population that could more easily drive to the new building at 401 E State Highway 114.

"The decision to establish Oishii in Grapevine is a testament to the city's exceptional qualities, primarily its people," Nguyen said. "Throughout the process of working with the city to initiate renovations, I have encountered nothing but warmth, kindness, and a welcoming spirit from every individual involved. Grapevine exudes a small-town atmosphere within the vastness of a big city, and I am deeply moved by the genuine and heartfelt reception I have received. The warmth extended by the community has touched me profoundly, further solidifying my belief that Grapevine is the perfect place for Oishii's growth."
Permitting and construction on the Grapevine location is underway now, with the restaurant slated to open near the end of 2023. To keep up with projects like this one, subscribe to our newsletter or follow us on social media today! For more stories from inspiring people like Owner and Executive Chef Thanh Nguyen, visit our blog or check out the Growing Grapevine podcast.