A Festive Economic Driver: The Christmas Capital of Texas Adds an Ice Rink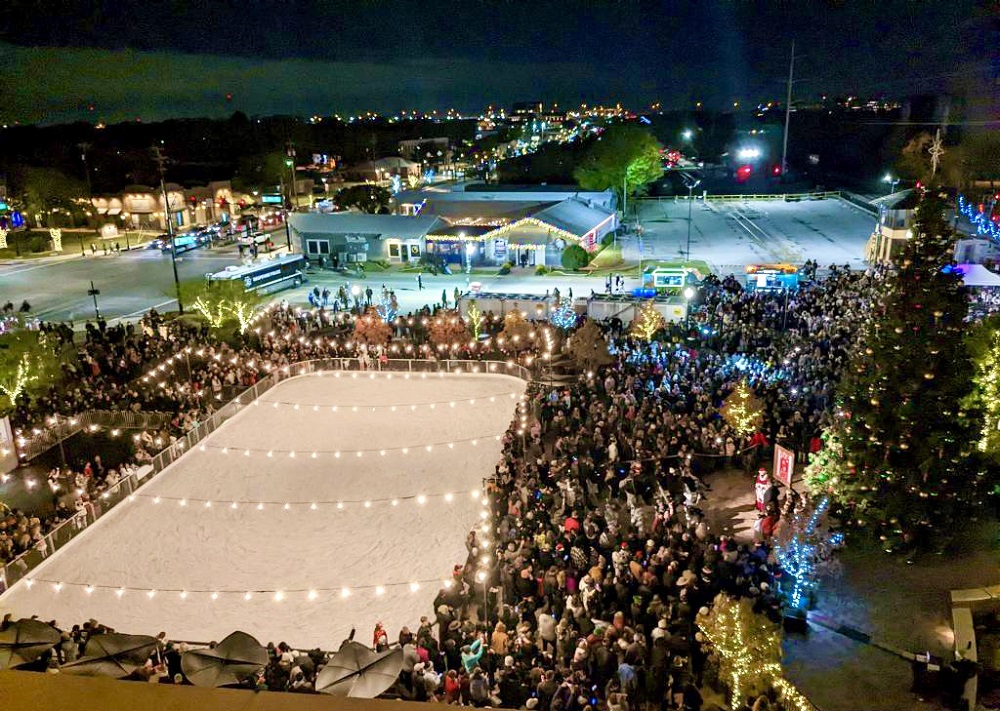 Just when you thought the Christmas Capital of Texas had reached maximum festiveness, Grapevine added the outdoor Ice Rink at Peace Plaza in front of Main Street Station.
"We want the Ice Rink at Peace Plaza to become a family tradition for north Texas families and gain notoriety as the 'Rockefeller Ice Rink' of the Southwest U.S.," said Pierre Panayi, President of Ice Stars Company.
"For Coury Hospitality, it's all about activations!" said Tom Santora, Chief Commercial Officer of Coury Hospitality and Managing Director of Hotel Vin. Coury Hospitality is the managing company behind Hotel Vin which joins Peace Plaza and Harvest Hall as part of the Grapevine Main complex that is the heart and soul of Downtown. Harvest Hall is a premier food hall that serves up global bites and creative cocktails attached to the luxury, boutique Hotel Vin.
"We are constantly pushing the envelope to create unique experiences for our guests and locals alike," said Santora. "We started discussing the ice rink and Christmas Tree in 2019 during the pre-opening stages of Grapevine Main. To see this come to fruition has been so exciting for all. It truly energizes the space and has been driving thousands of people into Harvest Hall and Hotel Vin. The ice rink is a beautiful red bow on top of all the Christmas Capital of Texas festivities!"
Peace Plaza and Main Street have been transformed into holiday destinations for years, featuring a 50-foot-tall live Christmas tree and larger-than-life photo-op ornaments. December is a boon that local businesses rely on. In December 2021, Grapevine collected approximately $3.7 million in sales tax revenue.
While tourists and residents are focused on the fun of it all, Grapevine leadership is always considering ways to increase the economic boost for local retailers, restaurants, venues, hotels, and seasonal workers. Adding pop-up entertainment like the ice rink is a reliable way to add to the already substantial foot traffic.
The 4,500-square-foot ice rink, the largest in the Dallas-Fort Worth area, also augments the palpable community spirit in Grapevine, a selling point for entrepreneurs and business owners looking to relocate or expand. Brookings researchers found that quality of life — what makes a place worth calling home — significantly contributes to a healthy economy.
"We have wanted a location in this geographic area for a few years and think Peace Plaza on Main Street is a premier location," said Panayi. "We are excited about working with the City of Grapevine and the Grapevine Convention and Visitors Bureau (CVB). It's been an absolute pleasure working with Paul W. McCallum, the CVB Executive Director, and Becky Roberson at the CVB to make this concept come to life and transform Peace Plaza on Main Street into a winter wonderland! The CVB and City Of Grapevine teams have been consummate professionals."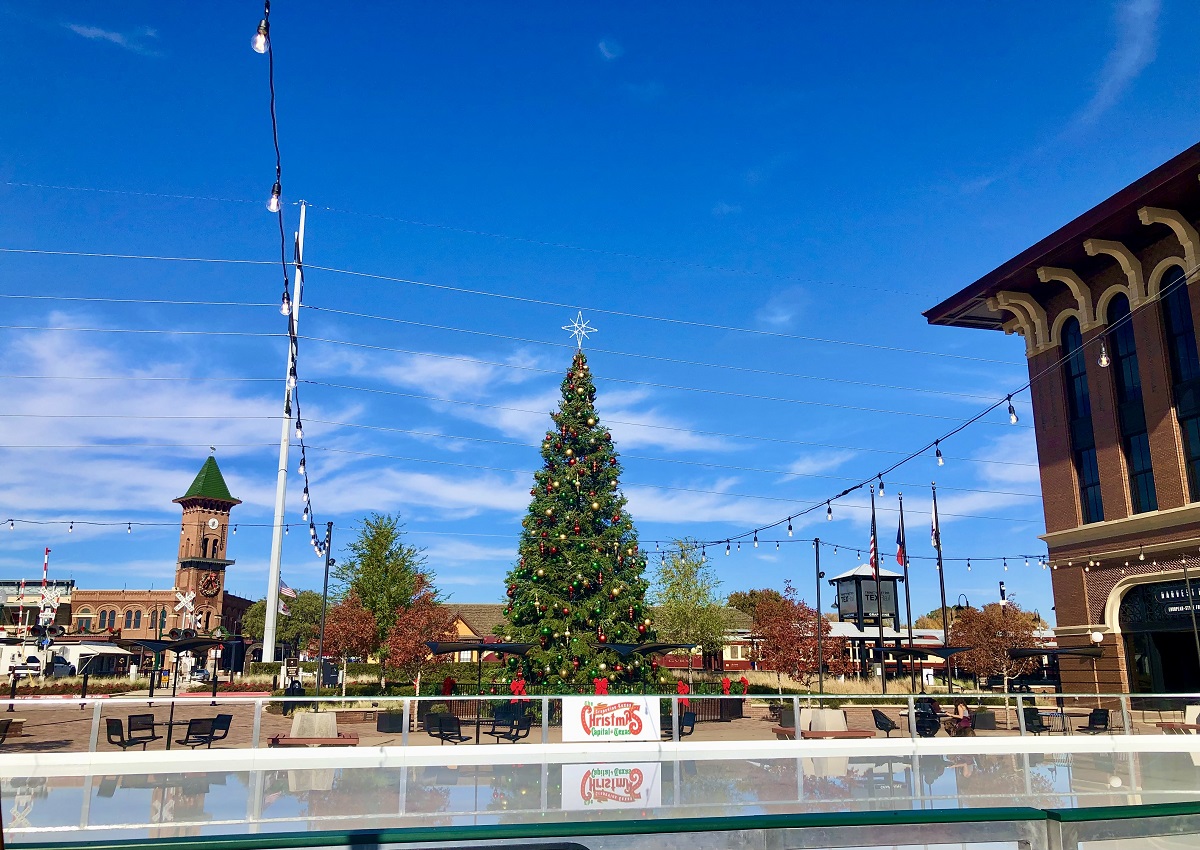 Ice Stars has several locations in Oklahoma and Texas, specializing in seasonal outdoor ice rinks in the southwest U.S.A., which Panayi says is "often a challenging endeavor with unpredictable Texas heat in December."
Tickets for the ice rink can be purchased online or in person, depending on availability. Ice Stars not only provides the ice, they also bring the entertainment! There are regular free performances of Olympic-level skaters at Peace Plaza Ice Rink on Fridays and Saturdays at 6:15 p.m. Follow Ice Stars Company on Instagram.
Explore all of the holiday festivities here
Please contact Grapevine Economic Development for assistance with your small business needs. Follow us on Facebook, Twitter, LinkedIn, and Instagram, and sign up for our newsletter!
Check out The Growing Grapevine podcast! Find it on your favorite podcast apps such as Apple Podcast, Stitcher, Spotify, and Amazon Music. You can also check out the latest episode here.
More Topics

Governor Greg Abbott today touted Texas' continuing strong jobs growth following employment releases from the Texas Workforce Commission and the U.S. Bureau of Labor Statistics showing Texas leading the nation with the fastest annual jobs growth rate as the state again broke its all-time record for total jobs with employers...

Governor Greg Abbott today hosted Minister for Development Cooperation Foreign Trade of Finland Ville Skinnari, Ambassador of Finland to the United States Mikko Hautala, and other Finnish government officials at the Governor's Mansion in Austin to discuss the State of Texas' ongoing economic partnership with the Republic of Finland...

Click here to view the photos!